Be it Tendulkar vs Warne or Laxman vs McGrath, the build-up to every India-Australia series in the late 1990s and early 2000s used to be dominated by one or more marquee personal rivalries. Times have changed and Australia, barring Steve Smith, don't have that one superstar who can be seen as the big-ticket guy.
Still, on current form, Pat Cummins is a paceman who probably commands maximum respect among the opposition. He has been the bowler who is in a good rhythm, can work up serious pace and has the ability to take wickets. So his contest with Indian skipper Virat Kohli could have been the highlight of the series, had the Indian captain stayed on for all the four games.
Ahead of the pink-ball Test that starts in Adelaide on December 17, though, it's the contest to look forward to.
Meanwhile, Cheteshwar Pujara may take over as the most sought-after wicket for Australia once Kohli leaves for his paternity leave after the first Test.
"Growing up as kids, these are the contests that you tuned into TV for. I remember (Glenn) McGrath bowling to (Brian) Lara. You had to watch it because you knew something was going to happen. I like being in those moments, let's see what happens this summer," Cummins said on Friday during an online media interaction from Adelaide.
While Kohli has been a runaway hit against Australia over the years, Cummins, too, has had his share of success against the Indian captain. He has dismissed Kohli on four occasions in the five Tests he has played against the Indian superstar.
The Aussie management knows it will be crucial for the pacer to keep up the good work.
"I know he's the captain. So, of course, you want to get into that contest because it's a really important part of the game," Cummins said, emphasizing the importance of the Kohli scalp.
Kohli showed how good he could be against the Aussies when he scored a 61-ball 85 in the final T20I in Sydney, which came after an 87-ball 89 in the second ODI at the same venue.
"When you are in the moment, you try and lift yourself a little bit. You sense it at the wicket when someone walks out there. But in terms of how it affects the overall storyline, I don't think about too much," Cummins said.
While Kohli is definitely at the centre of the narrative, Pujara isn't too far behind. He scored 521 runs eating up 1258 deliveries in the 2018-19 tour, which was one of the biggest reasons behind India's first series win in Australia.
While Pujara got 54 in the first innings of the first practice match this time around, in the second innings, the India No. 3 was bowled for a duck by medium-pacer Michael Neser.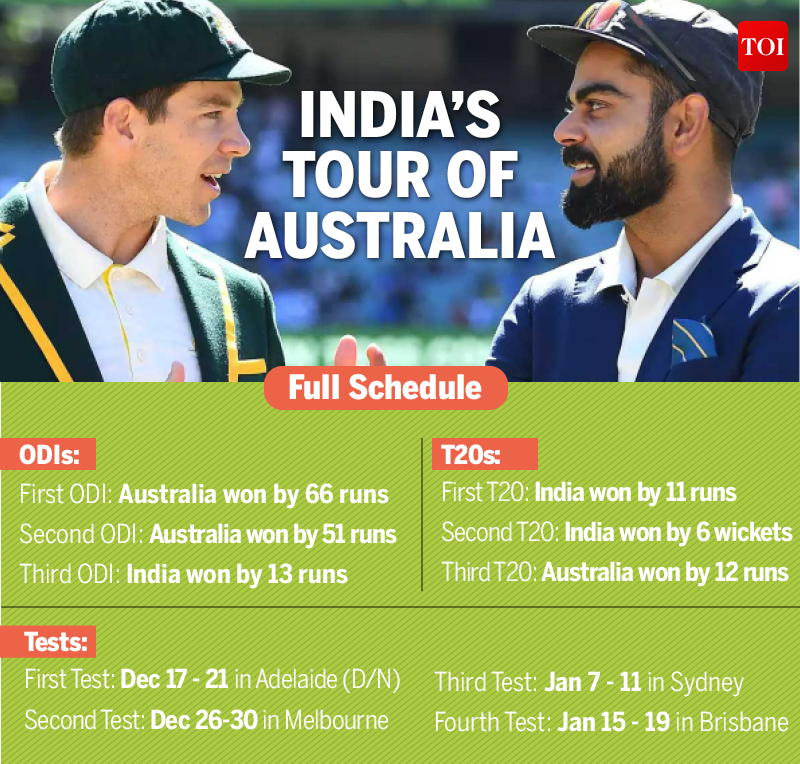 Asked whether Cummins had a word with Neser on how to get Pujara cheaply, the pacer said: "To be honest, we haven't spoken yet. We only got into the camp a couple of days ago. We will sit down and have a couple of meetings and like we do at most training sessions, the bowlers will be talking to each other and come out with some plans.
"I must concentrate on what I do well as a bowler and the same goes for the other guys. Of course, you might
tweak your plans slightly for a certain batter, but hopefully, a couple of years on, we are all better equipped as bowlers."